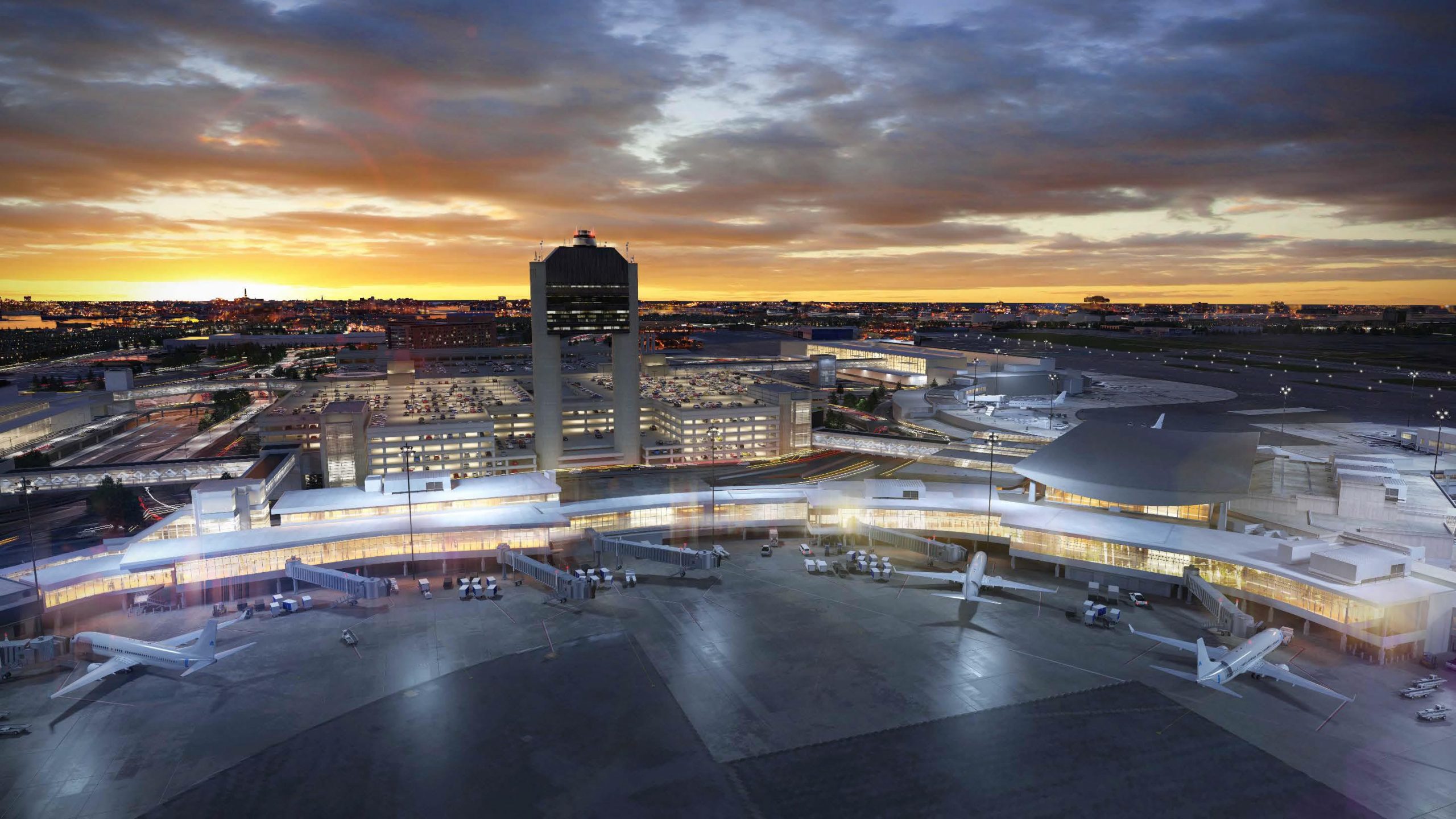 Caminiti Consulting provided project management services during preconstruction and procurement and resident engineer services during construction of the $193 million project.
The Terminal C Optimization + Terminal C to B Connector project provides a complete post-security connection from Terminal C Pier C, at gate C25 through to Terminal B Pier A, at gate B38 and includes extensive renovations to existing building structures, building additions, as well as demolition of the existing 7-story 'Old Tower' building and connecting pedestrian bridge to 'New Tower'. The project area is bound on all sides by active airport operations, including the Central Parking Garage, terminal roadways, aircraft apron and operations area, Terminal B, Terminal C, Control Towers, and existing Our Lady of the Airways Chapel.
As part of this project updates will be made to both the airside and landside of the existing Terminal C building. Significant modifications to passenger hold rooms will be made including a new gate to improve and expand airport operations, capacity, and passenger comfort. New and repurposed passenger amenities will be added post-security to increase services available to passengers traveling through Logan. In addition to the expanded passenger areas, back-of-house spaces for facilities operations and administrative services will be created. The procurement is following Massachusetts General Law (MGL) Chapter 149A.
For preconstruction / procurement services, we provided design and constructability review services, developed the phasing and construction schedule for inclusion in the CM at Risk RFP, and assisted with planning and coordination of the work to facilitate design, reviewing subcontractor scopes of work and Subcontractor Recommendations to Award, and assisted with the development of project phasing.
For resident engineer services, Caminiti Consulting monitors the construction manager's adherence to the contract documents, reviews requisitions for payment, and monitors extra work performed on time & materials. Caminiti Consulting is also responsible for coordinating the contractors' activities with the different MPA departments and adjacent contractors to ensure that the work does not interfere with airport operations.