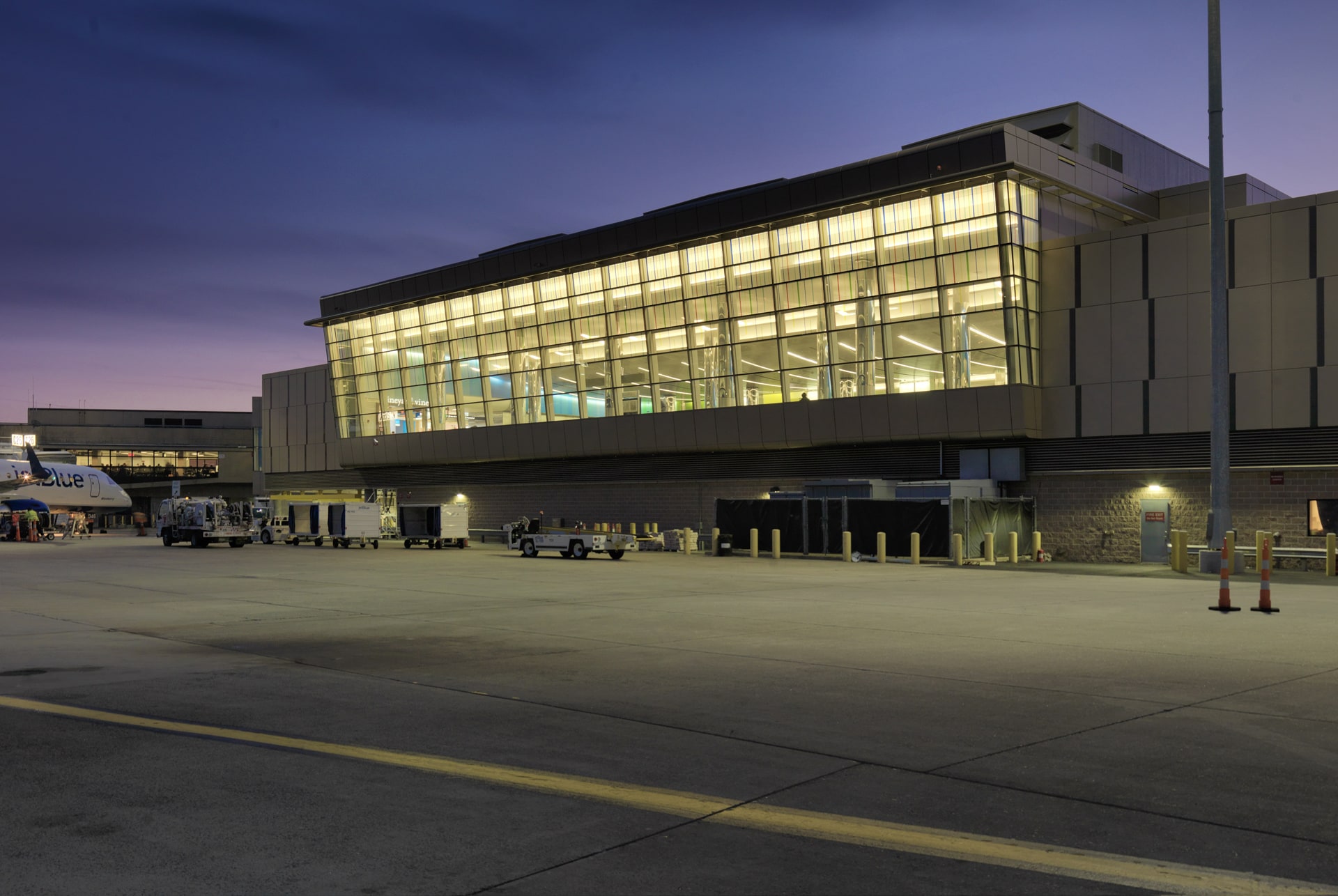 Caminiti Consulting provided owner's representative and resident engineer services for the 72,000-SF, expansion and renovation to Terminal C. This project allowed for the consolidation of the two existing TSA Security Checkpoints into a single checkpoint providing a post security connection between Piers B and C. The work included relocation of tenant offices; demolition of existing offices and structure; construction of the shell space over the TSA bag screening building to support the development of retail and food and beverage concession areas by others; reconfiguration of existing concession areas; and the build out of a new security checkpoint. The entire HVAC system within the main ticketing hall was replaced including the installation of sprinklers, lighting, a new ceiling, and various electrical and telecommunications systems, and any other related work necessary for a complete installation.
During the design and preconstruction phases, Caminiti Consulting performed constructability reviews and developed the detailed phasing/laydown drawings and construction schedule for the project which was the basis of establishing the construction milestone dates which were included in the CM-at-Risk (CM) RFP documents. The project followed Massachusetts General Law (MGL) Chapter 149a.
During construction services included monitoring the construction manager's and subcontractor's adherence to the contract documents; review of the CM's monthly schedule updates; cost control; and coordination of construction activities with MPA departments, tenants, airlines, and adjacent contractors to ensure that the work does not interfere with airport operations.